Come play with us!
Join us for a morning of Topgolf, followed by a fajita lunch buffet on October 7, 2017, 9:00 a.m. – 1:00 p.m. All proceeds benefit The Jackson Project which was founded in honor of Jackson Wallace, affectionately known as J-Bird, who battled a fatal form of Leukodystrophy known as Krabbe Disease. Your participation helps Leukodystrophy families across the country!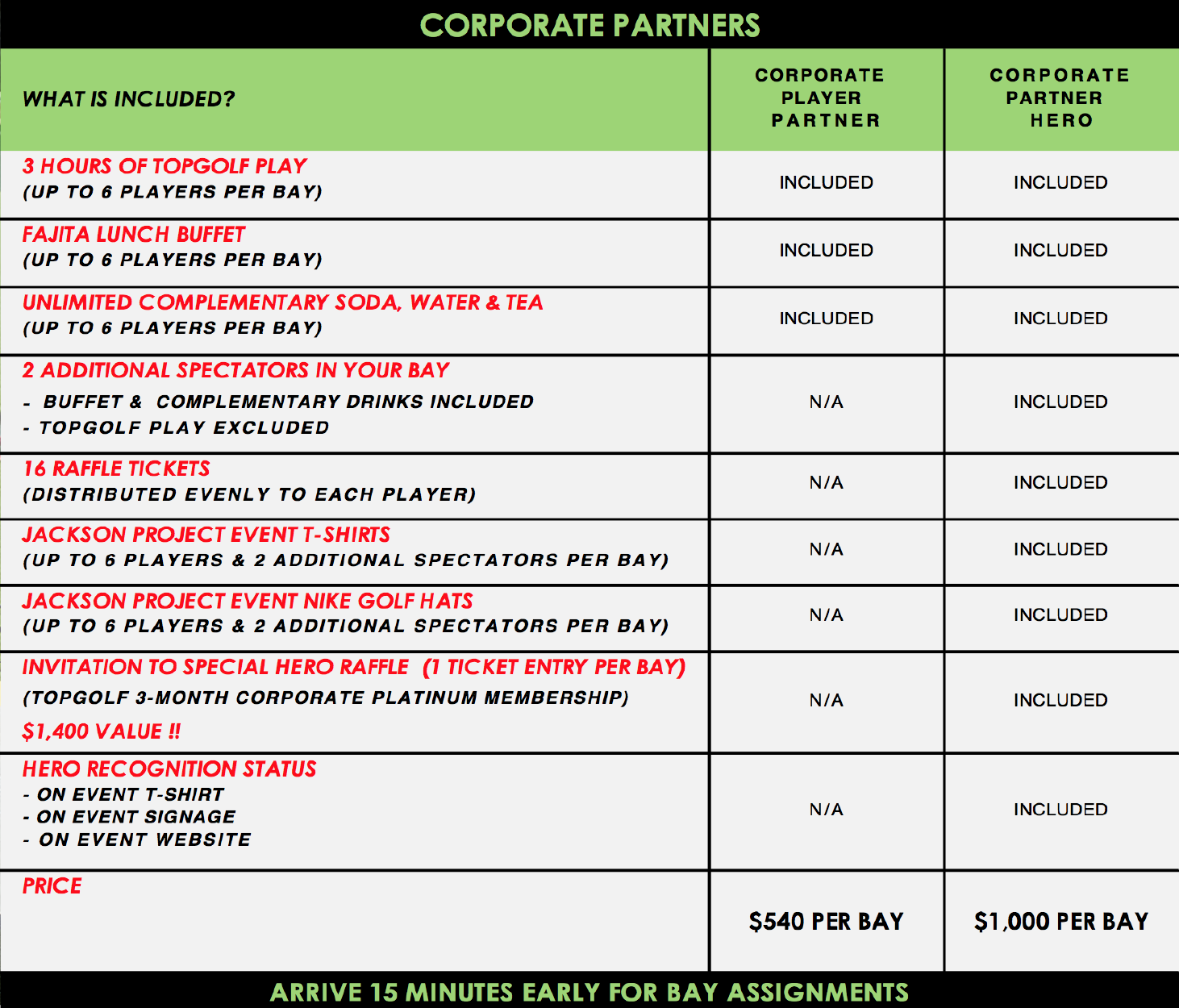 Ready to register?
Registration is open until September 22, 2017. Register below or contact us if you have any questions.
Step 1: Corporate Registration Form
If you would like to register as an individual, please visit our Individual Registration page.
Step 2: Pay Registration Fee
You may pay the registration fee through Paypal by clicking on the button below.
Pay registration fee
(type amount on next page)
Step 3: Spread the Word!